Happy Monday
and oh boy it has been a typical Monday. But its all good. I worked on my "IN THE WORKS" project this weekend and I am sooooo happy to say that it is almost finished. Here is a little sneak peak of the table top.. I am really thrilled with how it turned out. I'll share more in another post when I have better pictures.
I also finished my dragonfly that I made after being so inspired by Lucy's. You can see hers at
Lucy Designs
. So creative.
Here is how mine started out. I rescued two chairs from the burn pile and cut the legs and the chair back slats out of them.
I primed them with some cheap gray primer and then used my free sample of Valspar paint for the first coat of paint.
Then I did a somewhat of a dry brush over it and after that just a hit and miss of brown dry brushed on.


Here he is enjoying the swing. I used some wooden beads with screws in them for the eyes.


If you havent entered my giveaway you can click here and be in on the chance to win a similar smaller version of this dragonfly. I've extended the deadline to enter until Thursday night and will announce the winner on Friday April 22nd. Good luck!
I'll be linking up at these parties this week.. Hope you'll come by!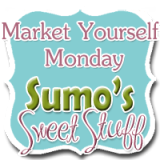 http://www.bluecricketdesign.net/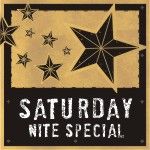 Have a good week!