EDITED TO ADD: linking up with Gail at
My Repurposed Life
for
Catch As Catch Can Friday
..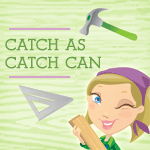 I'm linking up tonight over Donna's -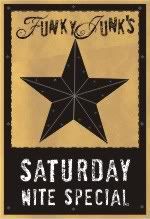 If you want to be inspired go on over and check it all out.
I got this white dresser from my dad and brother and it has been a work in progress for over a year. I knew what I wanted to do with it and I'd get started then get stuck on what to do next and walk away for awhile (okay for weeks).. but eventually I got busy and got it done. My husband helped me figure out how to box it in to make the shelves. I used some inexpensive trim stuff and cut angles for the first time to frame it out and cover up some mistakes. There's definitely room for improvement but I was so glad to get it finished. I plan on painting a piece of beadboard a grayish color to put on the back of it.
When I got it it was more of an offwhite color and it did have drawers.. Im making
a sign with one of the drawer fronts.

All boxed in and primed ,, now to figure the shelves out.. (that was another
couple weeks).

here you can see how I framed out the front and you can see that
i really didnt do a great job at it.. but its not very noticeable after
painting so I can live with it.

had to use some of this to frame out the back side to make it look neater and
to have something to evenly attach the beadboard to when i get that.

this is where i added those pieces on the back.


it was a booger trying to paint inside the thing,, probably an
easier way to do it, huh?

And here a few shots of it finished.. I really think it would look better
with a flat screen sitting on top of it but for now its holding this huge
monstrous tv.
see,, right there in top right,, you can see where the angles wasnt quite
right on the trim/frame part and it needs a little touch up of paint..
(note to self,, must put those boxes of Christmas decorations up)..
While i do love my TV stand, partly because I actually finished something
that I had an idea to do, It kind of looks like its drowning in all that black and
you cant really see it for what it is.. im hoping that adding the beadboard back in the
gray color will help the looks some.. but for what it is and by that I mean
FINISHED, I can live with it.