Since I have signs all over my house that i've made I'm linking up with Donna at Funky Junk Interiors for her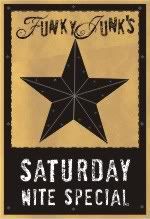 Here are some of the signs i've made over the last year or so.. and one I made today.

these were made out of scraps of flooring

ok, technically not a sign, but I like the quote,,found this peel and stick at dollar tree

In the washroom bathroom ... freehanded, was trying stripes

printed out in Word, traced and filled in

I was playing around trying the elmers glue technique for crackling
and just freehanded the words on there.

This is really my sign,, anybody that knows me knows I dont like doing
dishes and sometimes DONT . Made from on old cabinet door. I want to repaint and do it over,
its off centered and it kinda bugs me!

made from paper bag and wire, written with black sharpie stuffed with little pieces of cotton. I've had this sign for probably about 10 years.. I love this quote.


made this from an old board from my sister, Stephs house . I had the letters
traced them on and filled in.

"Home" sign made from cabinet door.. the scrabble board was given to me years ago when
my mamaw was still living,, she played scrabble with us when we were kids. We never play so I made a
"November" sign with it.

Used scraps of flooring screwed to two small thin pcs of board on the backside. Traced
the letters and filled them in.

This is normally my signature for birthday cards and stuff.. I printed the words out, cut them out
and decoupaged on.. and sealed it.

And here is the turkey sign I painted today,, got the idea from the internet and used it as a
guide. I'm not an artist thats for sure,, but I like him.

Signs are really easy to make and inspiration is everywhere.. magazines, internet, blogs, newspaper, etc.. Just give it a try, if you mess up, paint over it and start again. Be sure and check out all the signs linked up
here
this weekend. Thanks for stopping by